Description
Details
Velo de Ville bikes are custom made for Citrus Cycles in Germany. Find out more here about why we love the German engineering, quality and attention to detail from a company that cares about community and sustainability.
As Velo de Ville are custom made to our specifications in Germany, we only have a limited quantity available. Each bike is unique, and once it is sold, it is gone, so feel free to contact us to put a hold on your ideal eBike today.
Velo de Ville AES All Round Series In-Depth Video Review and Ride Test:
VELO DE VILLE all-rounders are convincing in everyday life, on the long tour on vacation or on your evening bike ride after work. Optimally prepared for touring on wide tyres. The AES 400 comes with the efficient E6100 drivetrain from Shimano.
No matter what you want to explore, our Allround series e-bikes are perfectly equipped for it. The high-quality AES 400 masters reliably tours in the city as well as excursions on dirt or gravel roads.
The moderate seating position is achieved by an angle-adjustable stem in combination with ergonomic trekking handlebars. Long distances can be covered comfortably, even with a lot of luggage, thanks to the rack with Racktime rail.
Motor, Battery & Display
The most versatile all-round motor from Shimano for a wide range of different situations. It covers all areas of everyday life, is very efficient, quiet and compact. The 60 Nm and no pedal resistance make it the ideal companion.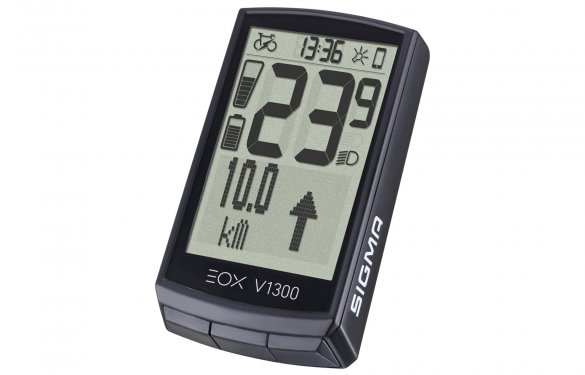 The Sigma EOX View 1300 is a feature rich, removeable display that connects to your bike wirelessly. In addition to the standard information such as trip distance, range, and battery life it adds additional information not normally found with the Shimano STEPS system such as the ambient temperature and can even show directions.
Easily connect your phone via the EOX App and you can even display turn by turn directions on your bike display! The EOX® app offers analysis options as well as the possibility for customization. The app can be used to specify which riding data is displayed on the EOX® VIEW products. To share trips anytime, anywhere, numerous interfaces to social media channels are available.
General Specifications of the AES 400
Motor: Shimano STEPS E6100 (60 Nm of torque)
Display: Sigma EOX View 1300
Battery: Shimano 418Wh, 504Wh or 630 Wh
Charger: Shimano 2A
Suspension fork: RST Volant
Seatpost: Ergotec Glide suspended
Tires: Puncture Resistant Schwalbe: Super Moto 62-584 (27.5 x 2.4") or Schwalbe Johnny Watts 60-584 (27.5 x 2.4") on Cross Models
Saddle: VDV Trekking
Grips: Ergon GP10
Stem: Ergotec Octopus 50 Ahead Adjustable Angle Stem
Mudguards: SKS
Chainguard: Hesling
Kickstand: Ursus King, back wheel
Pedals: Pedals Aluminium, antislip
Brakes: Shimano Hydraulic Disc MT200
Rims: Double butted, black
Spokes: Nirosta 2,34, black
Rear Rack/Carrier: VDV Tour Pro with spring clamp, Racktime Ready
Security: Frame Lock, keyed alike to battery
Lights: Busch&Müller DOPP 35 Lux (Front), Pimento (Rear)
Bell: Flexi
Each Limited Edition is custom made for us in Germany. Here are the details of each one, with the changes or additions from the above specification:
AES 400 Limited Edition
Drivetrain: 9 Speed Shimano Alivio
Handlebars: swept back
Saddle: Velo de Ville City
Stem: ErgoTec Octopus 2 Adjustable Angle Stem
AES 400 Comfort Edition:
Drivetrain: Shimano Nexus 5 Speed (internally geared hub - lower maintenance, shift while stopped)
Chainglider: Hebie (completely encloses the chain to reduce maintenance requirements and extend the lifespan of the chain)
Handlebars: Stuttgarter
Rear Lights: B&M Toplight Brake Plus (brake light)
AES 400 Enviolo Special Edition:
Drivetrain: Enviolo TR Continuously Variable Transmission
Chainglider: Hebie (completely encloses the chain to reduce maintenance requirements and extend the lifespan of the chain)
Ambition Package
Seat post: Ergotec SP 10.0 suspended
Saddle: Selle Royal Loire Gel City
Front light: Busch&Müller MYC 50 Lux TS
Back light: Busch&Müller Toplight Line Brake Plus
Bell: Knog
Sidestand: Hebie, back wheel
Gearing Options:
You can choose between models with a traditional gearing system or models with a gear hub. Gear hubs require much lower maintenance and allow you to shift while stopped. Unlike a conventional drive train, if you don't have the opportunity to downshift before you stop, you can still shift down to an easier gear to make starting easier. You don't have to worry about your chain falling off, or your shifting going out of adjustment.
With a gear hub the chain can be completely enclosed by a chain glider so you don't have to worry about cleaning or oiling your chain. The chain will last much longer, so there is a much lower cost of ownership, as the gear hubs generally don't need to be replaced like a conventional gearing system.
9 SPEED SHIMANO ALIVIO - 327% Gear Ratio
The Alivio is characterised by high durability and offers enough range for trekking use with its nine gears. Thanks to the high stiffness of the components and the flat design, the shifting system is not susceptible to defects.
8 SPEED SHIMANO NEXUS FREEWHEEL - 306% Gear Ratio
With its eight gears, the Nexus is a good companion on trekking tours or in everyday life.
5 SPEED SHIMANO NEXUS FREEWHEEL - 206% Gear Ratio
A hub gear specially developed for pedelecs that also supports the more powerful motors.
ENVIOLO TR - 380% Gear Ratio
The Enviolo stepless system takes cycling to a new level. With the twist grip, the cadence can be continuously adjusted. The gears on the pedelec also combinable with more powerful motors.
Detailed specifications of each component:
SCHWALBE SUPER MOTO 62-584
The motorsport tyre for bike and pedelec! Its modern, dynamic tread is designed for speed, in combination with the ADDIX rubber compound. The Super Moto rolls very easily, yet creates an optimal grip level even at higher speeds.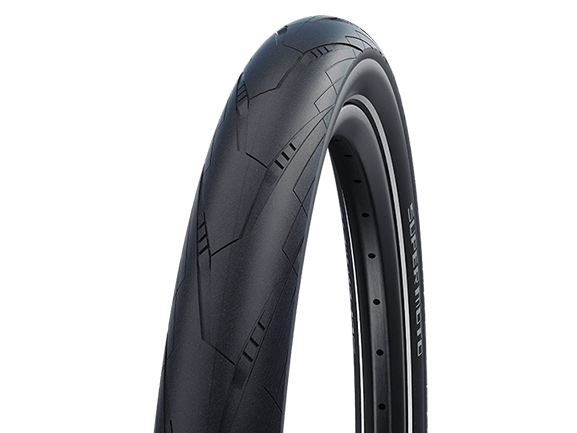 SCHWALBE JOHNNY WATTS 60-584
Excellent choice for SUV bikes. Johnny Watts combines 60mm width smooth running on hard surfaces with long durability and puncture protection, like no other profile. Off-road instilling confidence, while on pavement rolling whisper-quiet. Versatile, deep tread for a wide range of uses from asphalt to off-road. Blocks with large contact areas for excellent, low-vibration rolling characteristics and high durability. Even, good-natured cornering behavior on hard surfaces.

SHIMANO DISC BRAKES MT200
This disc brake impresses with solid workmanship and high-quality materials. It benefits from the technical expertise of Shimano. The One-Way-Bleeding bleeding system allows easy maintenance, the grip width of 75 mm is also suitable for smaller hands. Its versatile design suits the numerous bike types and is always a good and inexpensive alternative.
LUMOTEC DOPP 35 LUX
A modern, powerful headlight specially developed for entry into the premium class. Thanks to proven lens technology, the LED headlight of the smallest design brings 35 lux to the road, an exceptional performance in this price class and product size, including parking light and daytime running LEDs. Large light openings to the side increase all-round visibility and thus safety.
LUMOTEC MYC 50 LUX
In its compact format, the MYC headlight provides good illumination of the road; with a luminosity of 50 lux, it illuminates the near field area in front of the bike evenly and brightly. An additional plus point: the light strips on the side make you and your bike clearly visible in traffic.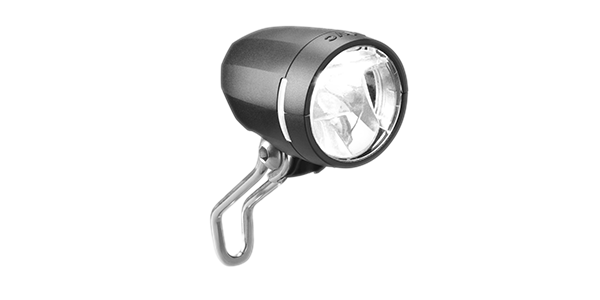 BUSCH & MÜLLER TOPLIGHT LINE BRAKE PLUS
More safety and better visibility in road traffic: The Busch & Müller Toplight Line Brex uses a gyroscope sensor to determine the braking process and displays this brightly to the rear.
PIMENTO
A powerful rear light that contributes to optimal visibility of the rider. The light beam shines very brightly both to the rear and to both sides. The curved optics also fit perfectly on compact luggage racks.
ERGOTEC GLIDE
The Ergotec Glide is the entry-level suspension seat post, it offers a hardness adjustment as well as adjustable side play. This makes for a comfortable ride. The steel spring suspension supports body weight from 70 up to 120 kg.
ERGOTEC SP-10.0
The spring of the SP-10.0 seat post can be exchanged to adjust the riding comfort. It offers enough travel to compensate for unevenness.
WITTKOP MEDICUS TREKKING
The Medicus trekking saddle is suitable for all those who want to adopt a moderate sitting position on their bike. That is why we use it as basic equipment on our trekking bikes.
VELO DE VILLE CITY
The Velo to Ville Twin City puts comfort first, with the subtle saddle design and luxury seated feel.
SELLE ROYAL LOIRE CITY GEL
A softly padded city saddle with an ergonomic shape. It is perfect for comfortable, upright riding positions.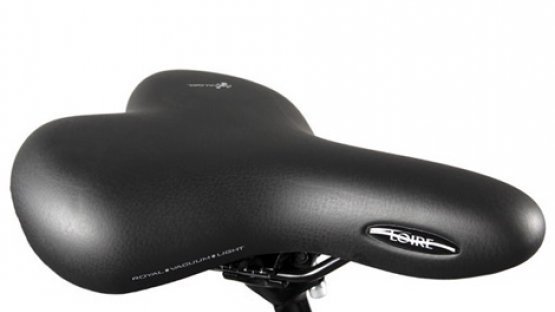 ERGOTEC OCTOPUS 50 AHEAD
The Octopus is generally more upright due to the increase in height. The angle adjustment makes it very variable and ensures a moderate to upright sitting position.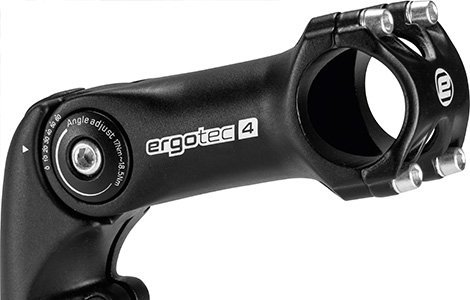 ERGOTEC OCTOPUS 2 SHAFT STEM, ADJUSTABLE
The Octopus is generally more upright due to the increase in height. The angle adjustment makes it very variable and ensures a moderate to upright sitting position.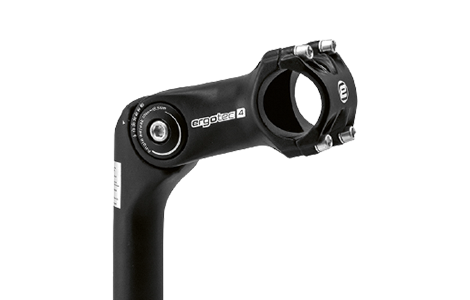 Trekking Town
The Trekking Town handlebar offers very good all-round properties, and its ergonomic bend and slight rise make it an ideal fit for trekking and touring bikes that can also be used for everyday use.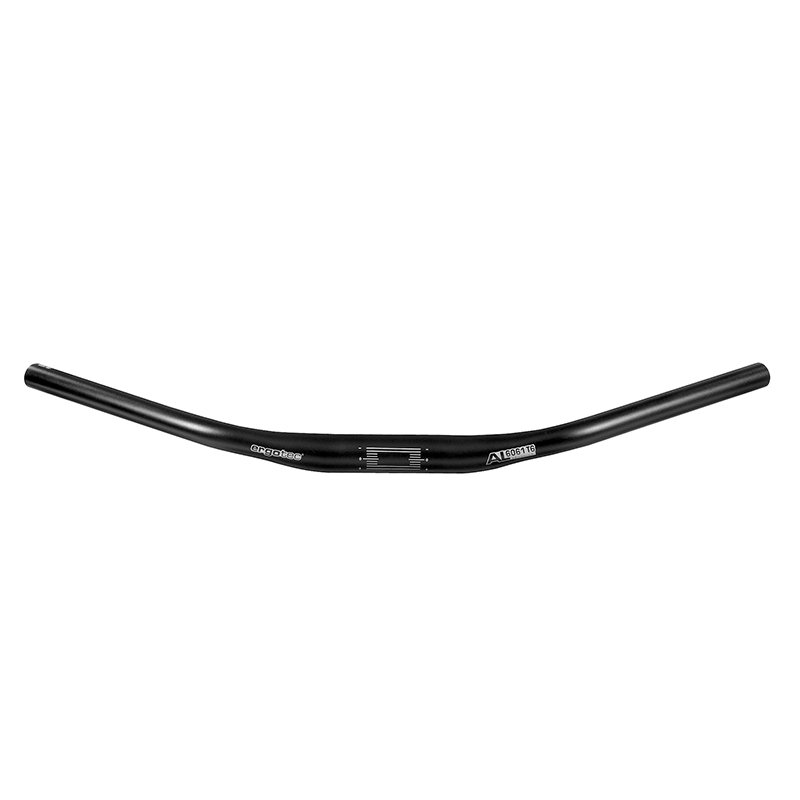 CITY CRUISER
The City Cruiser handlebars ensure an upright riding position. It is higher, has a pleasant bend and thus provides increased riding comfort.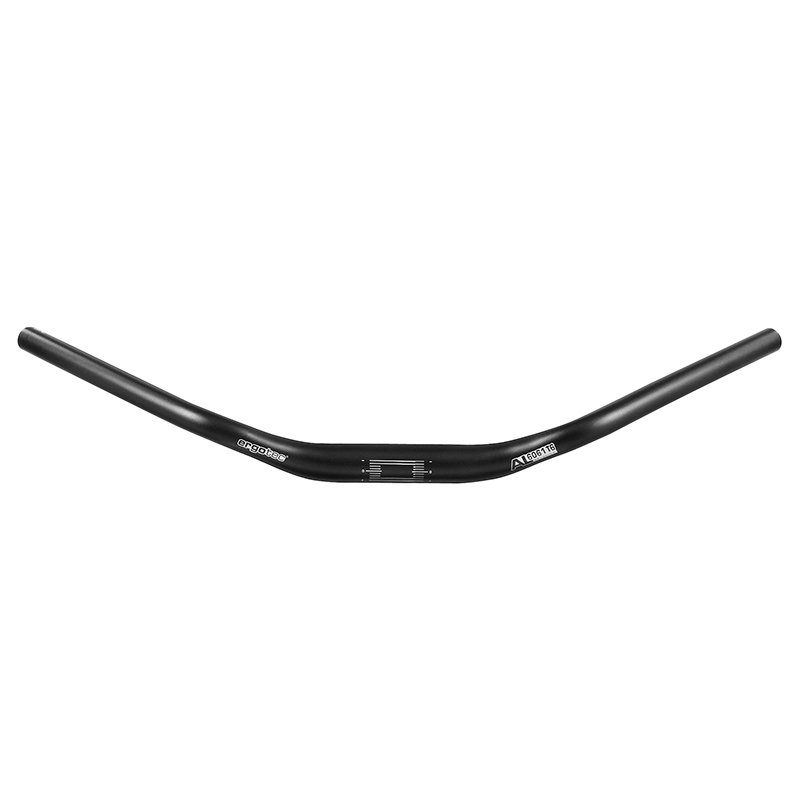 STUTTGARTER
With the Stuttgart handlebar you get the most upright seating position. This handlebar builds up high and has a clear bend that is aimed in the direction of a Dutch bike, but is by no means unsafe to ride on a pedelec.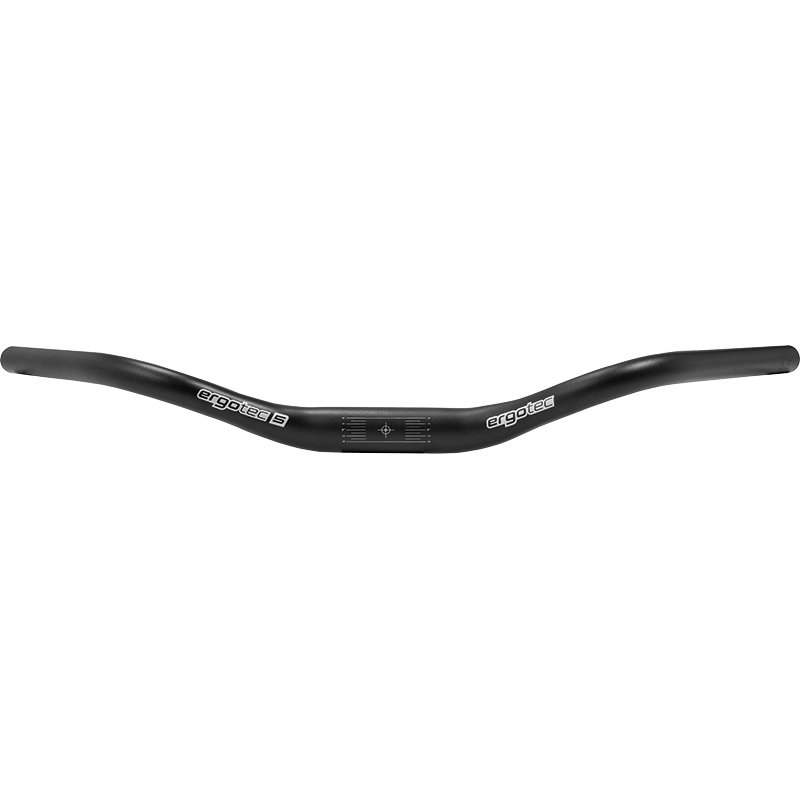 VDV TOUR PRO, RACKTIME READY
The further development of the Tour luggage rack comes with a special attachment below the wheel guard to achieve an even more elegant design. The side rails and the Racktime-ready system are of course still on board.
Specifications
Specifications
| | |
| --- | --- |
| Brand | Velo de Ville |
| Motor Manufacturer | Shimano |
| Motor Model | E6100 |
| Battery Size | 500WH |
Reviews
Tags
Not What You Are Looking For? View other products in this category: