Description
Details
Velo de Ville bikes are custom made for Citrus Cycles in Germany. Find out more here about why we love the German engineering, quality and attention to detail from a company that cares about community and sustainability.
As Velo de Ville are custom made to our specifications in Germany, we only have a limited quantity available. Each bike is unique, and once it is sold, it is gone, so feel free to contact us to put a hold on your ideal eBike today.
Velo de Ville KES 900 Folding eBike Video Review & Ride Test:

The Velo de Ville KES 900 compact folding eBike uses Shimano's new EP8 motor to provide an exceptional amount of assistance for steep hills or longer rides. In combination with the folding mechanism, the bike is a great companion for travelling or storing inside.
Due to the space-saving design, you can store our compact series bikes easy in the car, the bicycle garage in your camper or in the cellar. Fully folded the KES measures 37 x 95 x 108cm.
We've purposefully configured all of the KES series bikes from Velo de Ville to use internally geared hubs instead of a traditional cassette and derailleur system. This has many benefits including:
Much lower maintenance and cost of ownership
No derailleur - on folding or compact bikes they cause problems as they tend to get bent or damaged as they are close to the ground and also pick up dirt and debris requiring more maintenance and more frequent replacement of the chain
You can shift while stopped, unlike a derailleur. so you don't have to worry about downshifting before you stop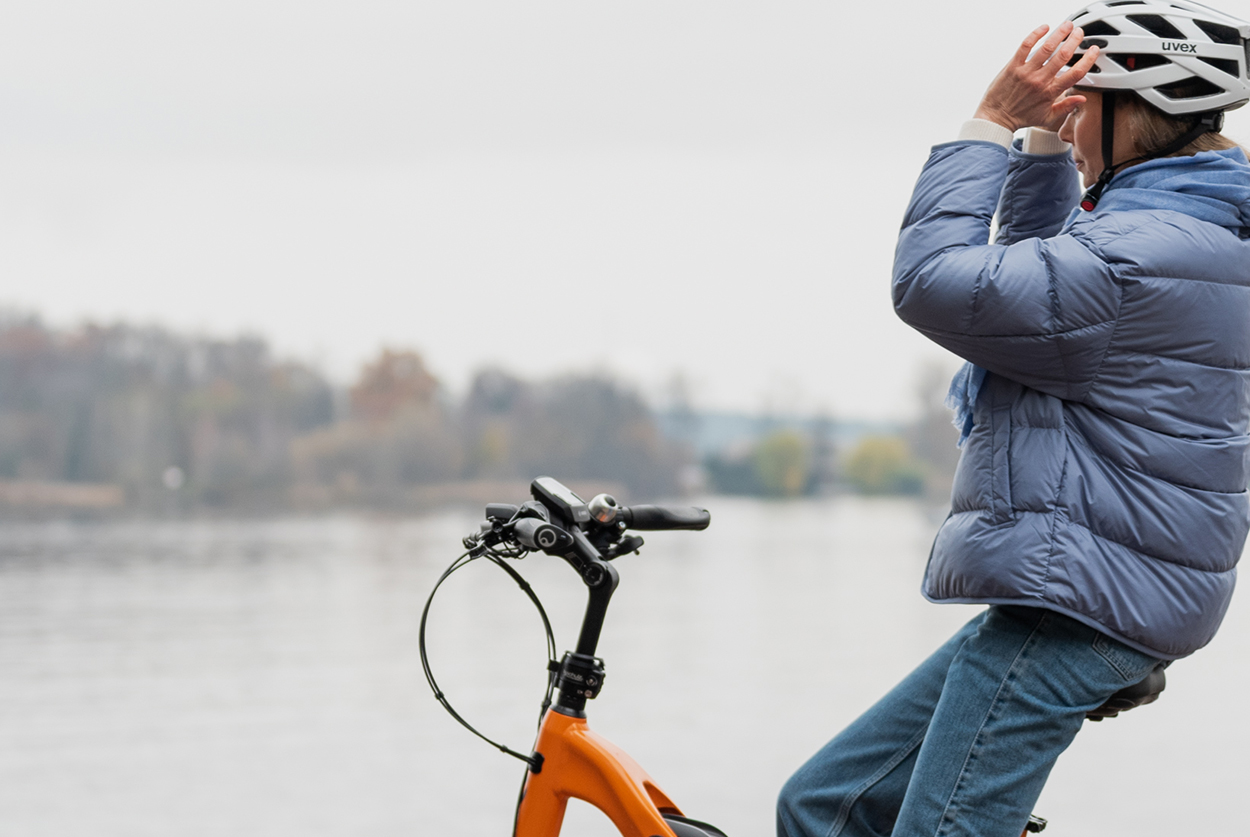 SpeedLifter Pro
Adjust the height and angle of the handlebar to your body height and your needs without any further tools with the SpeedLifter quick release system.
Motor
With 85Nm of torque, Shimano's latest motor offers plenty of power for off-road use and steep climbs. The drive unit is compact, very light and extremely quiet.
General Specifications of the KES 900
Motor: Shimano STEPS EP8 (85 Nm of torque)
Display: Sigma EOX View 1300 or ROX 12.0
Battery: Shimano 504Wh
Charger: Shimano 2A
Drivetrain: Shimano Nexus 5 Speed
Fork: rigid
Handlebars: Trekking
Prestige Package
Seatpost: Rigid or by.Schulz G.2 ST Parallel Spring Loaded suspension seatpost
Tires: Puncture Resistant Schwalbe Pick Up 55-406 (20 x 2.15")
Saddle: Terry Fisio Flex Gel
Grips: Ergon GP10
Stem: by.Schulz Speedlifter Twist pro SDS
Mudguards: SKS
Chainguard: Hesling
Kickstand: Ursus King, back wheel
Pedals: SP153 foldable
Brakes: Shimano Hydraulic Disc MT200
Rims: Double butted, black
Spokes: Nirosta 2,34, black
Rear Rack/Carrier: VDV Tour Pro with spring clamp, Racktime Ready
Security: Frame Lock, keyed alike to battery
Lights: Busch&Müller IQ-X 150 Lux TS (Front), Pimento (Rear) or Busch&Müller Toplight Line Brake Plus Brake Light
Bell: Knog
Each Limited Edition is custom made for us in Germany. Here are the details of each one, with the changes or additions from the above specification:
KES 900 Limited Edition
Drivetrain: 5 Speed Shimano Nexus
EOX View 1300 Display
504 Wh Battery
KES 900 Premium Edition
Drivetrain: 5 Speed Shimano Nexus Di2 (Electronic Shifting with Optional Automatic Mode)
EOX ROX 12.0 GPS Display
504 Wh Battery

B&M Toptlight Line Brake Plus Brake Light
Gearing
We've selected Nexus gear hubs for our custom made Velo de Ville compact folding bikes. Gear hubs require much lower maintenance and allow you to shift while stopped. Unlike a conventional drive train, if you don't have the opportunity to downshift before you stop, you can still shift down to an easier gear to make starting easier. You don't have to worry about your chain falling off, or your shifting going out of adjustment.
With a gear hub the chain can be completely enclosed by a chain glider so you don't have to worry about cleaning or oiling your chain. The chain will last much longer, so there is a much lower cost of ownership, as the gear hubs generally don't need to be replaced like a conventional gearing system.
5 SPEED SHIMANO NEXUS FREEWHEEL - 206% gear Ratio
A hub gear specially developed for pedelecs that also supports the more powerful motors.
The Premium Edition upgrades you to the electronic shifting. This offers fast gear changes and an automatic mode, which optionally automatically shifts gears for you!
Detailed specifications of each component:
Display: EOX ROX 12.0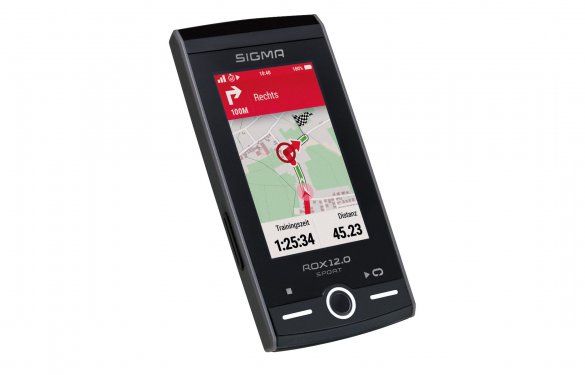 The Rox 12.0 is very intuitive to operate via the touch display. All important riding data is displayed, so that you can easily navigate and plan your route. The display is also well positioned as a sporty companion, you can set several number of sport profiles individually.
The ROX 12.0 brings navigation to a whole new level. The GPS bike computer is loaded with new map functions, numerous training features and packed into powerful hardware. Built in Strava integration, Komoot, DropBox and more!
Find out more in Sigma's video overview here or view their tutorials here for a complete list of features.
INNOVATIVE MAP NAVIGATION
Whether you are simply entering an address, routing to a spot on the map, or a "point of interest" (POI) – navigation knows no bounds. Are you a bit spontaneous and open to trying a new path? Then the "Draw my Route" function on the ROX 12.0 is for you! You have local insight and a world of routing possibilities with the ROX 12.0 and OpenStreetMaps.
The touchscreen menu navigation of the ROX 12.0 is as simple as a smart phone. It was designed with large buttons and graphics and the operation is logical and self-explanatory. You can return to the main menu at any time using the Home button.
PROFESSIONAL TRAINING SYSTEM
You can train like the pros with the ROX 12.0. Personally customize up to 6 training pages selecting from 30 different training views. Your ROX 12.0 can be tailored to exactly match your training goals. Before starting, you can create a workout directly on the device.
Display: EOX View 1300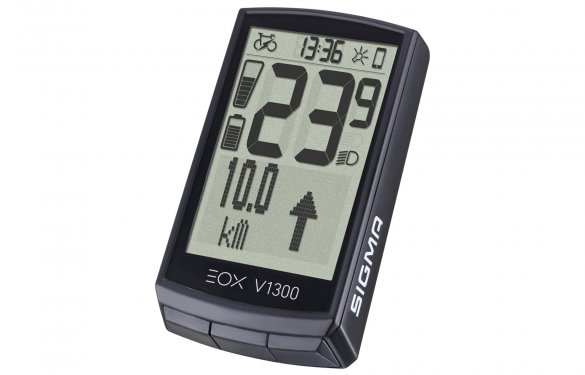 The Sigma EOX View 1300 is a feature rich, removeable display that connects to your bike wirelessly. In addition to the standard information such as trip distance, range, and battery life it adds additional information not normally found with the Shimano STEPS system such as the ambient temperature and can even show directions.
Easily connect your phone via the EOX App and you can even display turn by turn directions on your bike display! The EOX® app offers analysis options as well as the possibility for customization. The app can be used to specify which riding data is displayed on the EOX® VIEW products. To share trips anytime, anywhere, numerous interfaces to social media channels are available.
SCHWALBE PICK UP 55-406
The cargo bikes tyre Schwalbe Pick Up has above-average puncture resistance.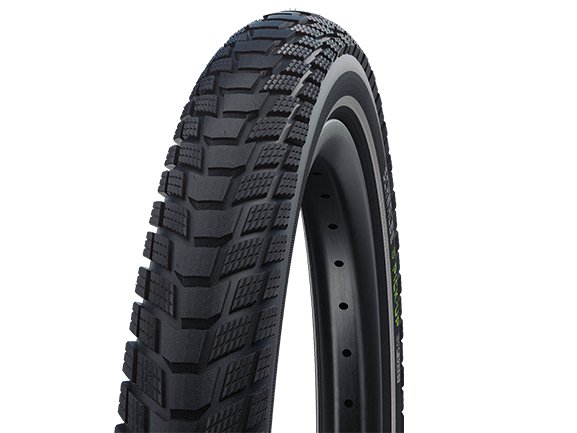 BY.SCHULZ SPEEDLIFTER TWIST PRO SDS
The most variable of our selectable stems. The Twist Pro SDS can be adjusted in height steplessly and without tools to allow for both comfortable and moderately sporty riding positions. The angle of the stem can also be adjusted. To save space in the garage or on tour in the camper van, the handlebars can be folded to the side using a quick release.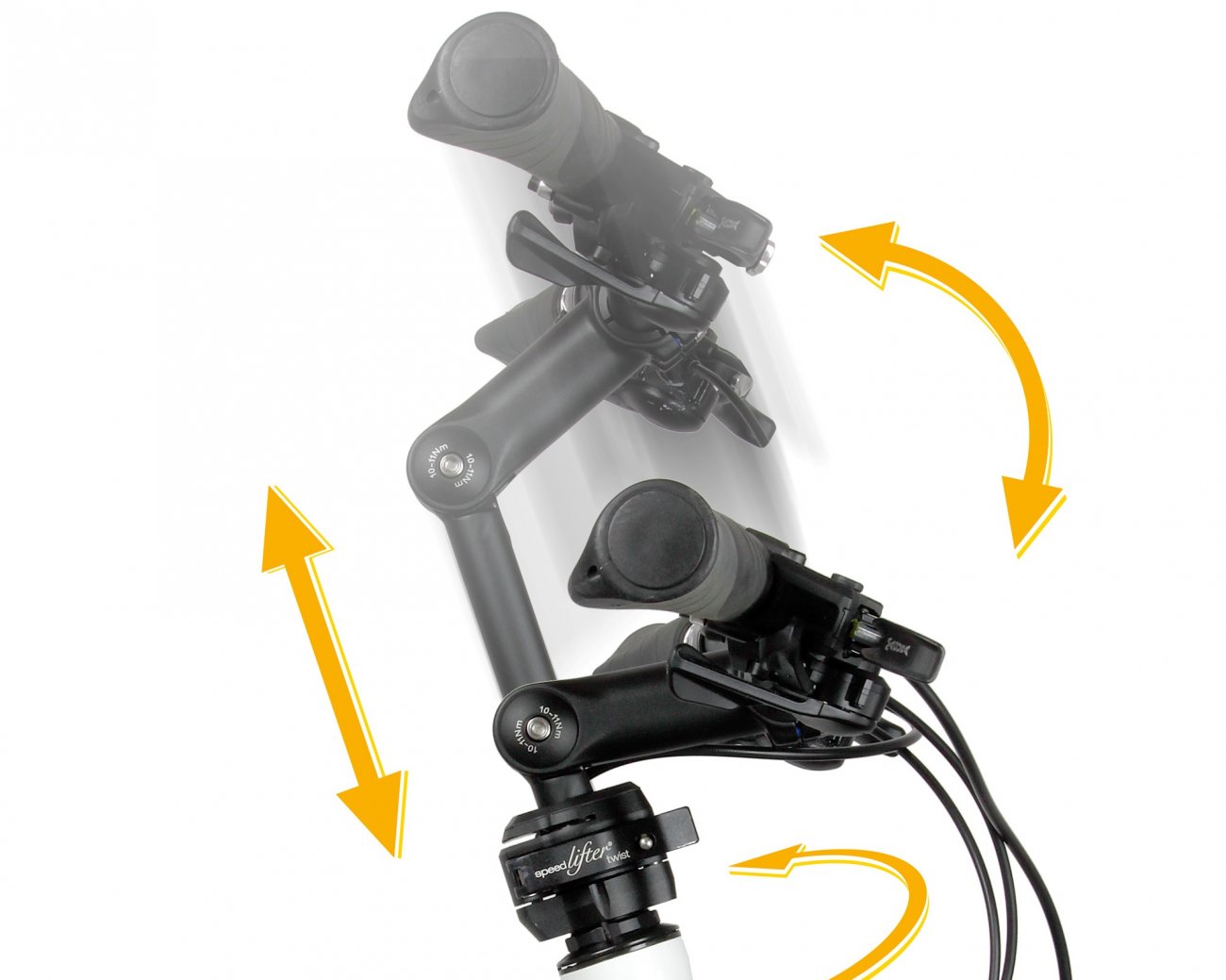 Suspension Seatpost
The by.schulz suspension G.2 ST scores points in riding comfort thanks to the the proven parallelogram spring mechanism - and that with only 100 mm setup height and 30 mm spring travel. It is equipped with a replaceable spring. Different spring stiffnesses levels allow the G.2 ST to support body weight from 45 to 150 kg.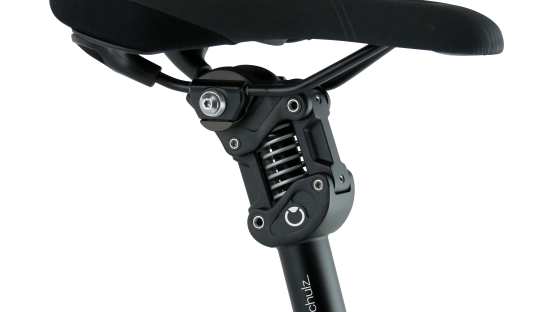 SHIMANO DISC BRAKES MT200
This disc brake impresses with solid workmanship and high-quality materials. It benefits from the technical expertise of Shimano. The One-Way-Bleeding bleeding system allows easy maintenance, the grip width of 75 mm is also suitable for smaller hands. Its versatile design suits the numerous bike types and is always a good and inexpensive alternative.
LUMOTEC IQ-XE 150 LUX
The IQ-X from Busch + Müller. Its newly developed light technology makes it possible for the first time to reach the 150 lux mark with an e-bike headlight - and with a very wide, broad and homogenous large-area illumination of the road. For all those who are on the road with the bike in any wind and weather, and in any season. The HighEnd technology is joined by design in the IQ-X: The housing, which also serves as a cooling system, is made of high-quality aluminum.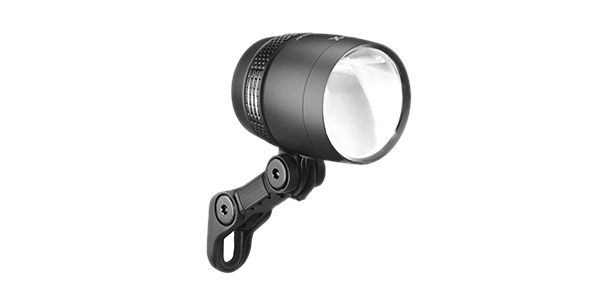 PIMENTO
A powerful rear light that contributes to optimal visibility of the rider. The light beam shines very brightly both to the rear and to both sides. The curved optics also fit perfectly on compact luggage racks.
BUSCH & MÜLLER TOPLIGHT LINE BRAKE PLUS
More safety and better visibility in road traffic: The Busch & Müller Toplight Line Brex uses a gyroscope sensor to determine the braking process and displays this brightly to the rear.
TERRY FISIO FLEX Saddle
Sporty, ergonomically optimised ComfortGel touring saddle for long-distance use, developed in cooperation with the Cologne Sports University. The concept is based on the innovative 3-zone comfort principle with saddle suspension.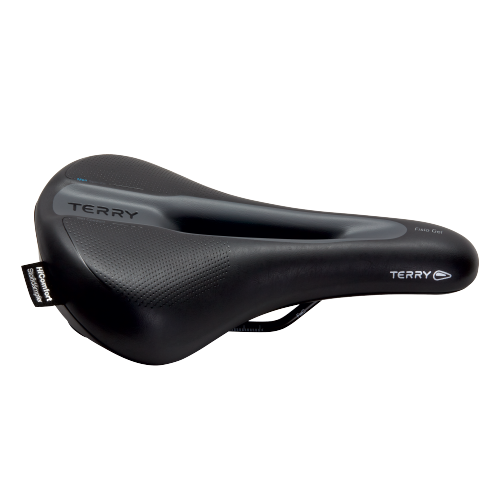 The Trekking Town handlebar offers very good all-round properties, and its ergonomic bend and slight rise make it an ideal fit for trekking and touring bikes that can also be used for everyday use.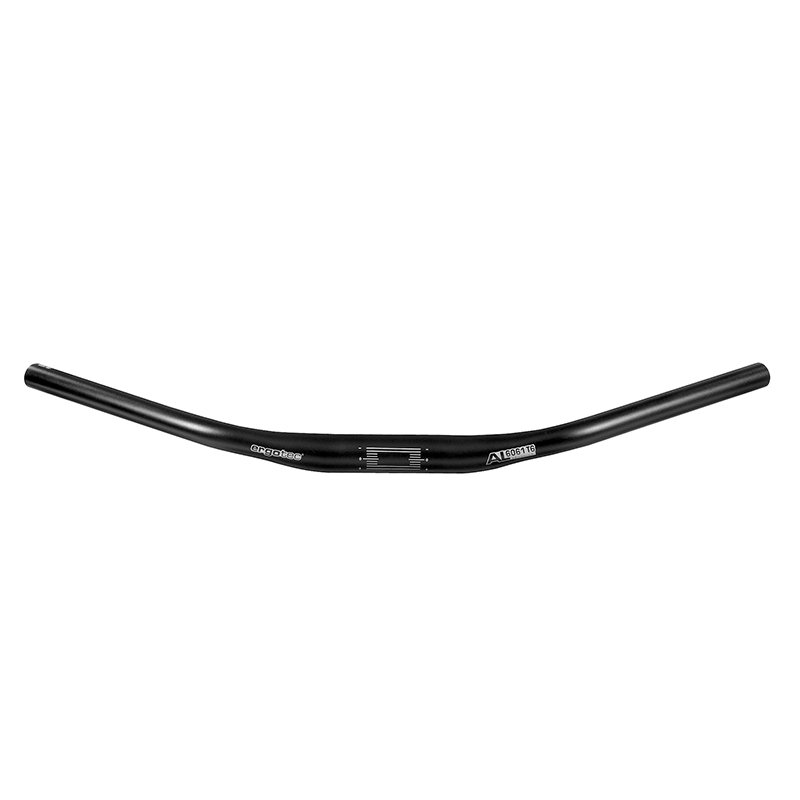 VDV TOUR PRO, RACKTIME READY
The further development of the Tour luggage rack comes with a special attachment below the wheel guard to achieve an even more elegant design. The side rails and the Racktime-ready system are of course still on board.
The Velo de Ville KES 400 folding eBike is similar to the Tern Vektron folding eBike, but with a number of upgrades.
Specifications
Specifications
| | |
| --- | --- |
| Brand | Velo de Ville |
| Motor Manufacturer | Shimano |
| Motor Model | EP8 |
| Battery Size | 625Wh |
Reviews
Tags
Not What You Are Looking For? View other products in this category: